Our Story
The Best Ingredients
It was always inherent in our approach that nothing should compromise the quality of beer. As such, the careful selection of ingredients is a hugely important factor in achieving this goal. Much of our barley is grown on Dartmoor and the hops are sourced from the classic hop growing regions of the UK (Kent and Herefordshire). Our spring water comes from within the hill on which we sit and we harvest our own special yeast from each brew.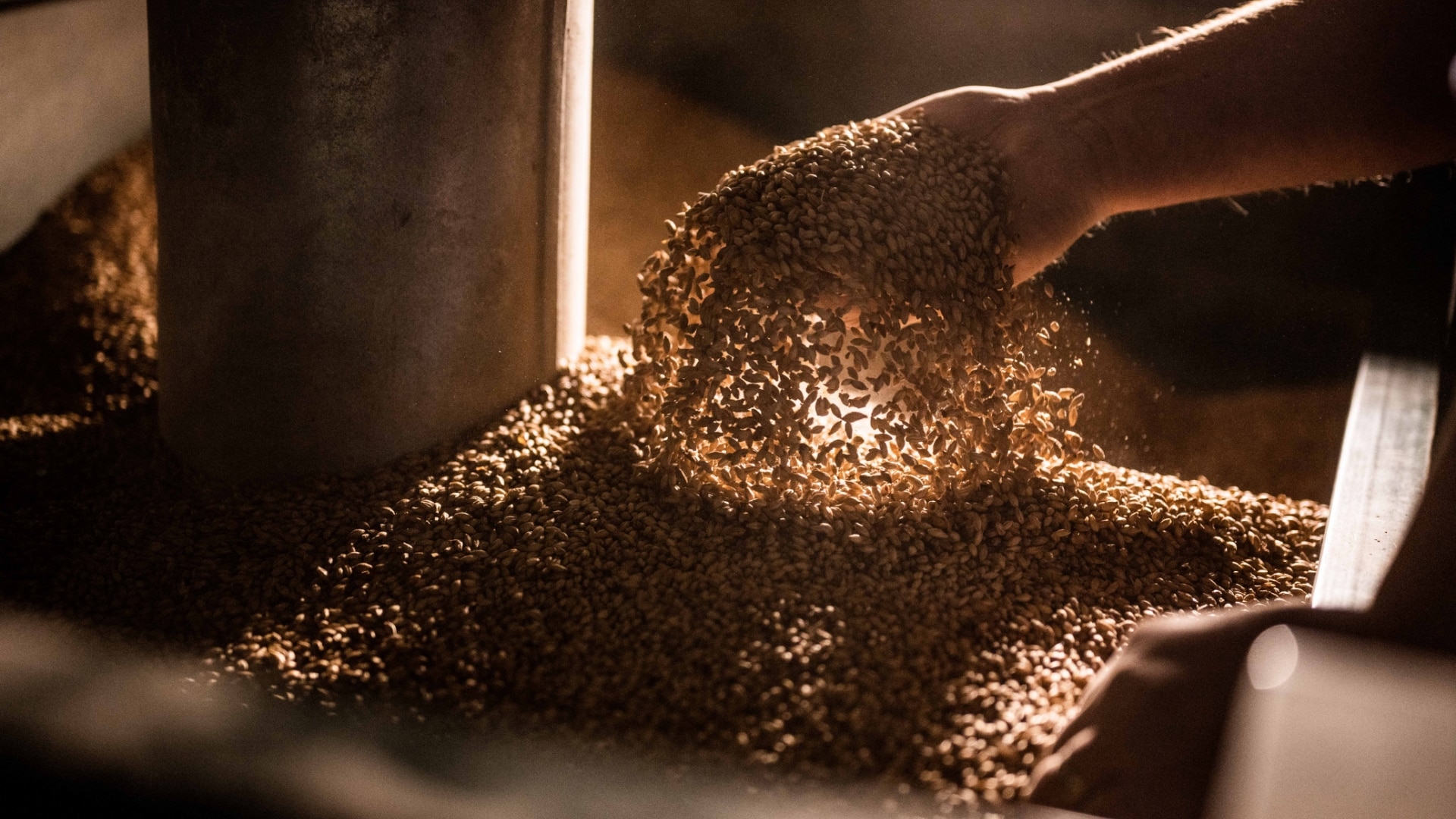 We have always selected the best quality malting barley from a number of the UK's finest maltsters, one of which is Warminster Maltings, where the art of malting continues on the floor rather than in the modern malting 'tons'. Maris Otter is possibly the oldest and certainly the most famous malting barley and we always give it pride of place in our malt larder!
The Perfect Location in Devon
We use whole hops in the main with English varities gracing our core range of cask ales. Otherwise globe hopping is an activity enjoyed by our head brewer. The worldwide availabilty of hops gives us massive scope to brew beers with flavours and aromas to suit the modern palate.
Then there are two other ingredients that are unique to us and help define and differentiate Otter from the rest. Firstly, our yeast culture is our own and quite unusual because of its origin (I'm not at liberty to say any more!) Lastly and possibly most importantly our water. Drawn from our own wells that are sprung through the aquifer from the head springs of the River Otter. Perfect for beer and purely created for Tarka.