Our Story
Award Winning Beers
It's a joy for all concerned to be recognised for the quality of our beers and the way in which we run the brewery.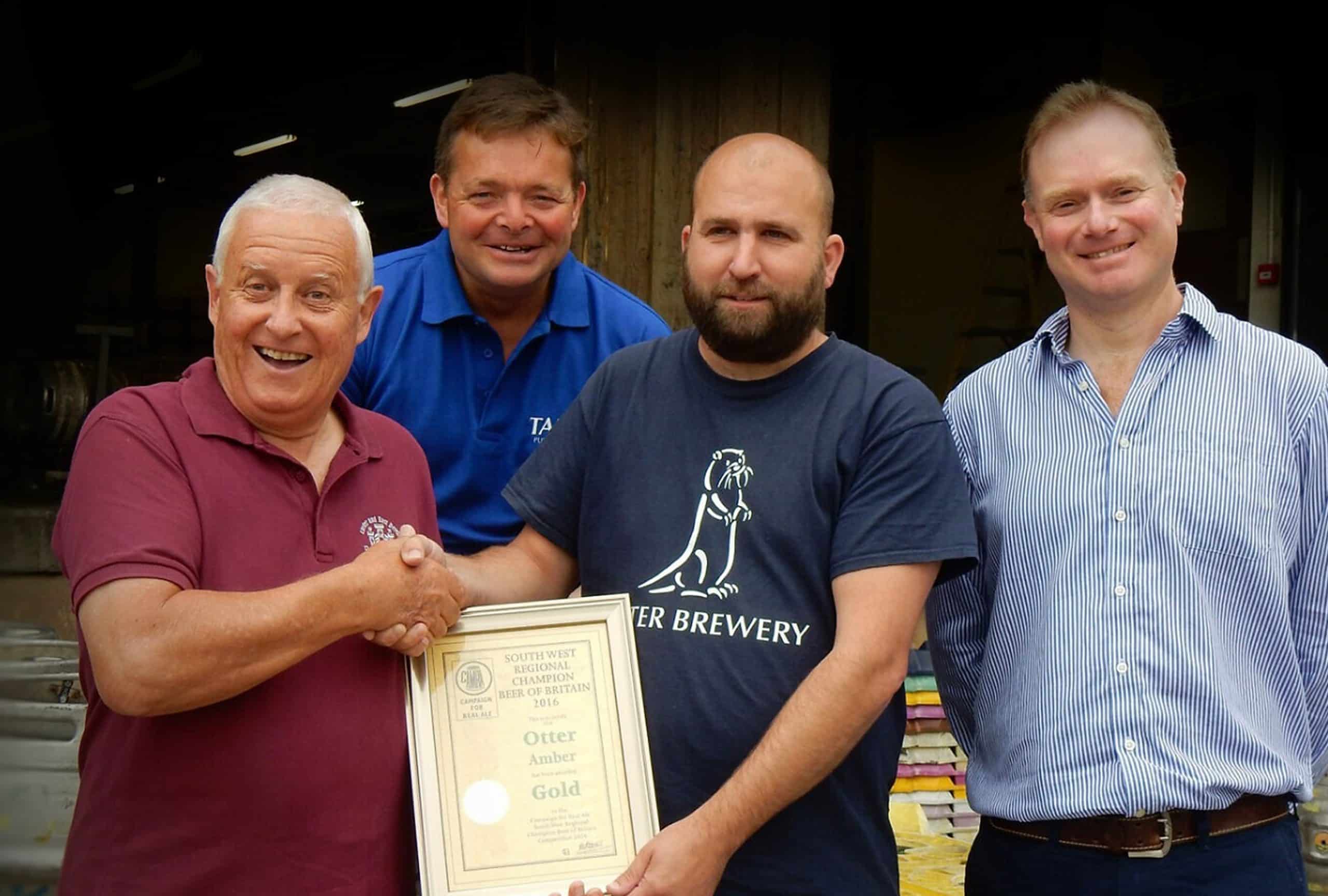 Below we have put together a list of some of the competitions where Otter Beers have been successful in their respective categories. If it were just down to us however, we'd be happy to measure our success by everyday drinker feedback rather than awards on the wall. If you like what you're drinking then join our family.
SIBA regional winners (All cask beers and Tarka),  CAMRA Regional Champion Beer of Britian competion (Bitter, Amber, Head)
Beer Festivals: Bristol, Cambridge, Peterborough, Salisbury, Exeter, Plymouth, Reading.
Great Taste Awards (Head 3 Gold Stars), Taste of the West (All bottled cask beers)
National Business Awards (CSR), Devon Life (Environmental), Western Morning News (Business), Rural Business Awards (CSR), Express and Echo Business Awards (Environmental), DEBI (Ethical production)