Cider (Keg)
Wildsider
A new premium cider made for Otter Brewery by Aspalls, the oldest, and we believe the best, cider maker in the UK. Wildsider is a session-able cider that has pedigree and a unique flavour profile.
Wildsider
Flavour Profile
As the UK's craft cider movement continues to gather pace we are delighted that Aspalls have agreed to supply us with a cider that will site alongside our established cask ales and new pure lager, allowing us to offer our landlords and drinkers an even broader selection all year round.
Nose
floral Aroma

Cedar Overtones
Taste
Medium-Dry

Sessionable

Complements Food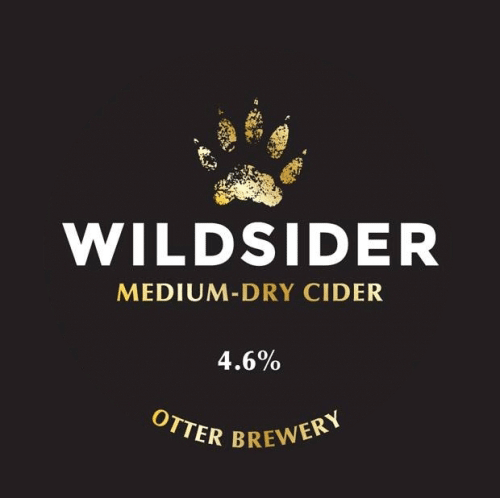 Brewer's Word
Wildsider is a medium-dry, premium cider made with a mix of carefully selected eating and cider apples including the Kingston Black and Madille d' Or varieties.
With consistency and taste the key drivers in consumer choice, our latest addition is a premium and session-able cider (4.6% in strength) that has pedigree and a unique flavour profile. With a punchy floral aroma and cedar overtones of apples, Wildsider is a worthy match with food and works especially well with Thai curry, pork dishes and West Country cheese. bold, but we were also impressed that it included a teaser section to the campaign which made the whole campaign more interesting. This was a brave move and looked more like the kind of campaign a National brand might have run rather than a regional one. I'm glad the huge growth in sales clearly supports our decision."